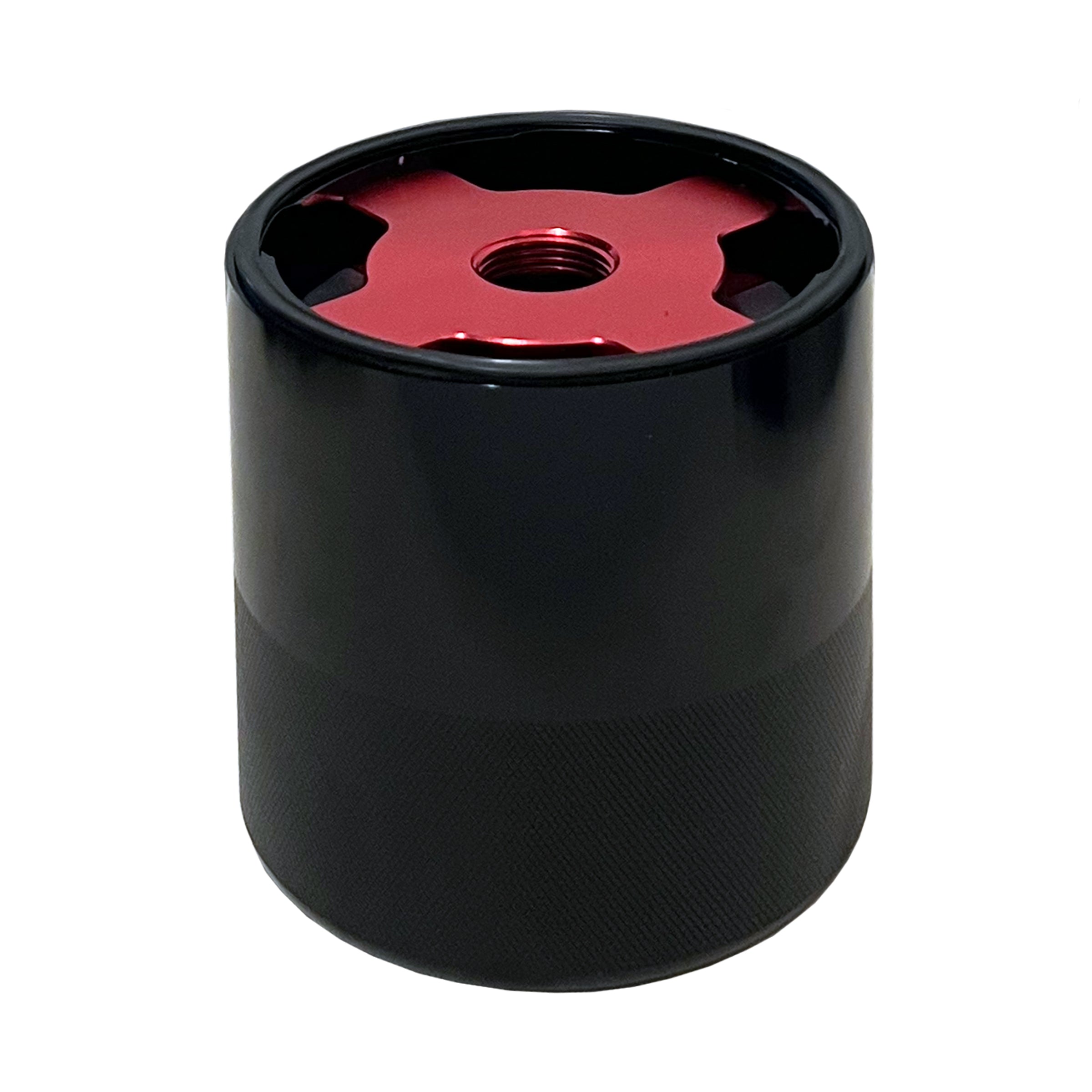 sūsa HyperFlow Oil Filter - RU92
Just like Setrab ProLine oil coolers, these extremely high-performing oil filters are engineered to balance performance and flow for your street or track vehicle.
A cleanable filter element offers convenience and longevity. Precision CNC-machined billet aluminum body with titanium-color anodized finish offers a knurled non-slip grip surface and a hex boss for easy removal. Standard sized hex boss is pre-drilled for safety wire.
No tools are needed to disassemble the HyperFlow Oil Filter. Simply push the filter element into the body and twist to remove, clean, and reuse.
cleanable, reusable, forever
surgical-grade stainless-steel mesh media filter element
30 µ absolute filtration
superior flow characteristics
rare-earth magnet captures ferrous particles
quad-seal o-ring offers improved sealing characteristics and requires less compression for sealing
fits most spin-on oil filter applications
no tools needed for disassembly
Canister dimensions

O-ring

Threaded base

Part #
OD
Length
ID
OD
Thread
Color

3.62 in

92 mm

4.29 in

109 mm

3.234 in

82.14 mm

3.512 in

89.20 mm

13/16"-16

red


11-RU92-13-B