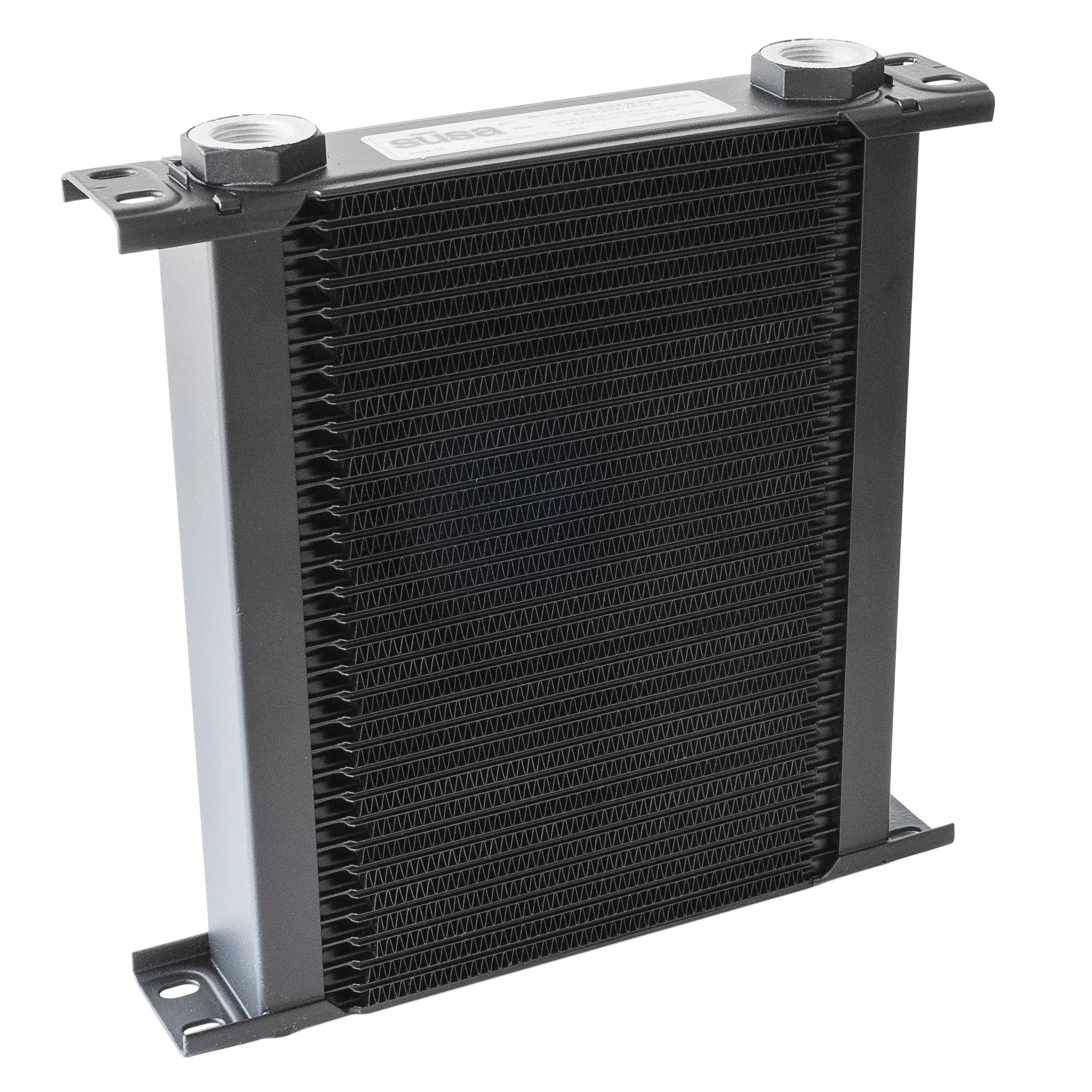 Setrab ProLine SSTD Oil Coolers - Super Standard
Setrab ProLine SSTD (super standard) oil coolers represent the top tier in an already superior system of high-performance oil radiators. The modification of the internal turbulators allow for more movement of oil and greater exposure to the cooling surface area, resulting in greater capacity for heat rejection per cubic inch. This is accomplished while maintaining the same minimal pressure drop and superior flow characteristics that our customers have come to expect.
The SSTD cooler is available in a 3-series width, with the option for 32 or 60 rows. These specific sizes were decided upon for their similarity to our most popular oil coolers and, therefore, their ability to provide the broadest coverage of applications in just two sizes.
Setrab ProLine oil coolers feature M22 female ports, adaptable to virtually any size using SUSA ProLine Adapter Fittings.