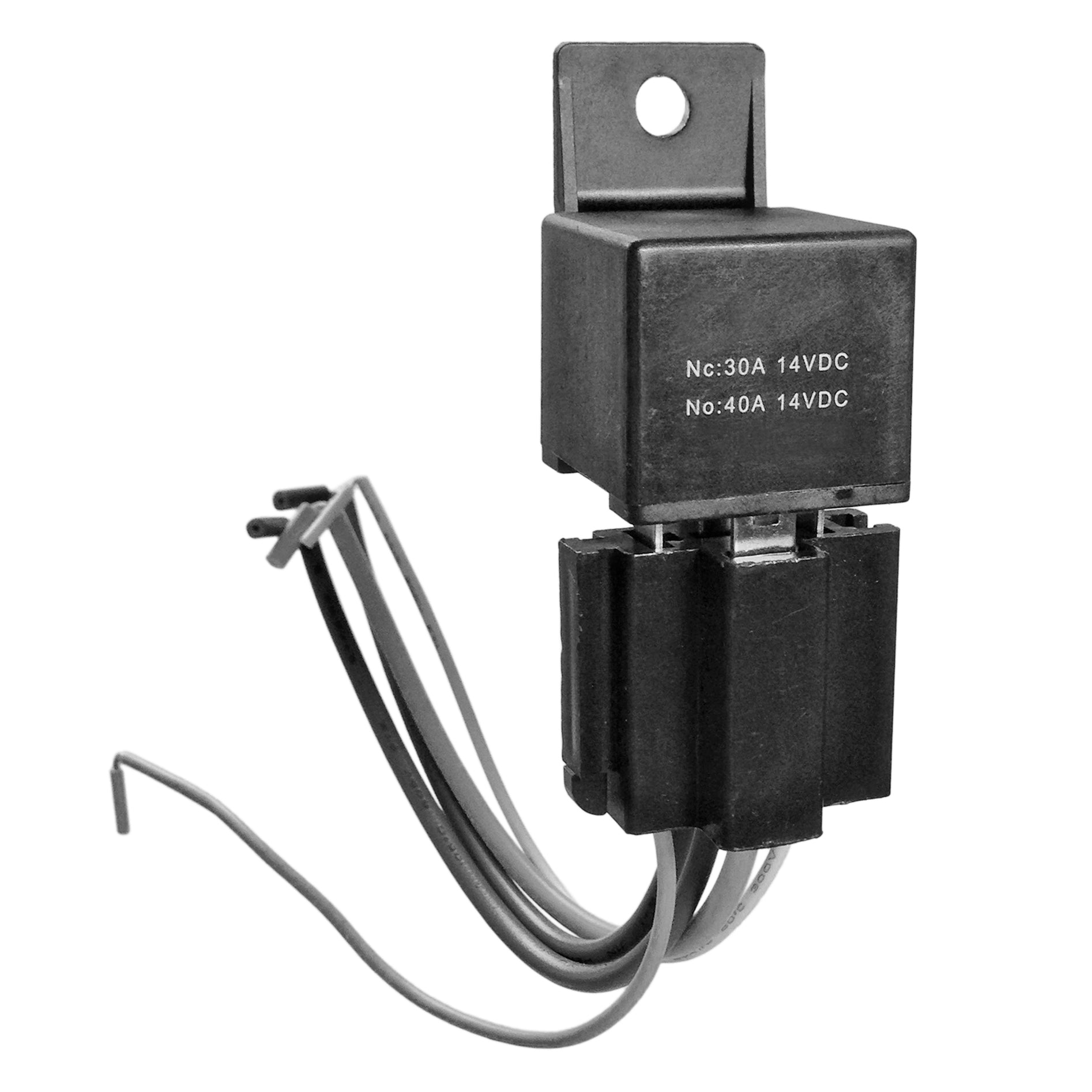 sūsa electrical relay, 30A, 5-pin Bosch-style
Power relays are switches that allow a small amount of power to operate or switch on a relatively powerful device.
Recommended when installing high-performance fans, pumps, or any other 12V accessory, sūsa power relays provide safe circuit management of high amounts of amperage and automatic control of electrical devices.
sūsa power relays are supplied as Bosch-type, 5-pin 30/40A power relay and socket assemblies.
Technical Data
Relay Specifications


Nominal voltage
12V
Rated continuous load
N/O 40A | N/C 30A at 85ºC
Ambient temperature
-40ºC...+85ºC
Contact form
1 Form C / SPDT
Contact material
AgSnO2
Operating / Drop out voltage
≤ 8.0V / ≥ 1.0V
Max. coil voltage
20V
Coil resistance
73.8Ω ± 10% (incl. suppression component)
Supression
Resistor, 560Ω
Mechanical cycles
10,000,000
Operating / Releasing time
≤ 10 ms / ≤ 10 ms
Dielectric strength
≥ 1,000 VDC
Max. inrush load
150A
Resistive load / Switching cycles
N/O: 40A, N/C: 30A steady current, 100,000 cycles
Inductive load / Switching cycles

N/O: 100,000 cycles, 20A steady current

N/C: 60,000 cycles, 6A steady current

Vibration
20 – 200 Hz, 5 g; no contact openings > 10µs
IP rating
IP54 DIN IEC 60 529
Terminals
85, 86: ISO 8092 6.3 x 0.8, E-Cu, tin plated
30, 87, 87a: ISO 8092 6.3 x 0.8, E-Cu, tin plated