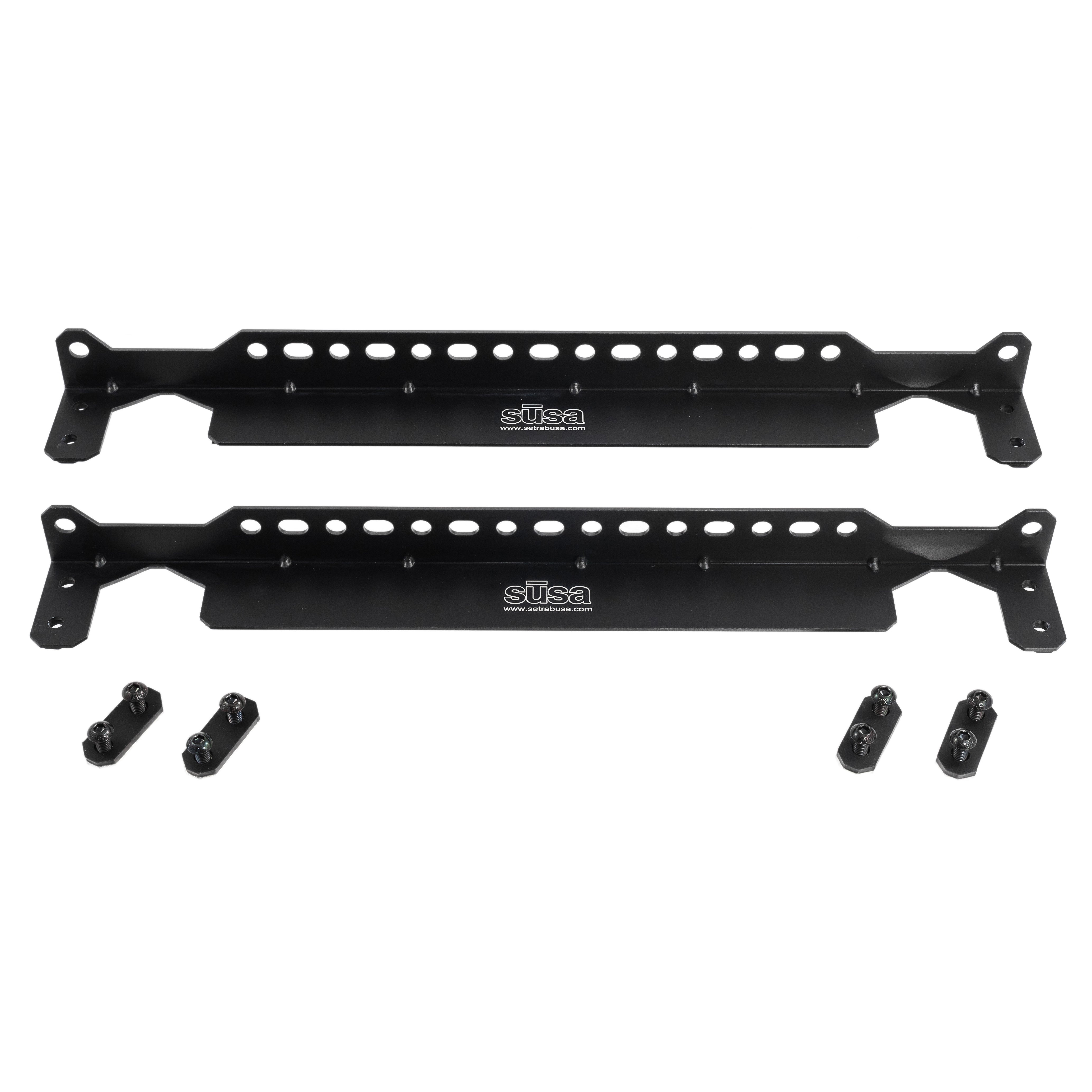 sūsa 9-series mounting bracket set
sūsa ProLine Mounting Bracket kits offer a universal mounting solution for all Setrab ProLine STD oil coolers and Fanpacks.
The lightweight rib-reinforced aluminum construction is race-proven and Baja-tested for durability in even the most demanding applications.
Hardy bulkhead mounting orientation incorporates 70A durometer dampening pads to completely isolate the cooler from vibration.
Mounting brackets are sold in pairs and include rubber damping, threaded backing plates, and bolts.