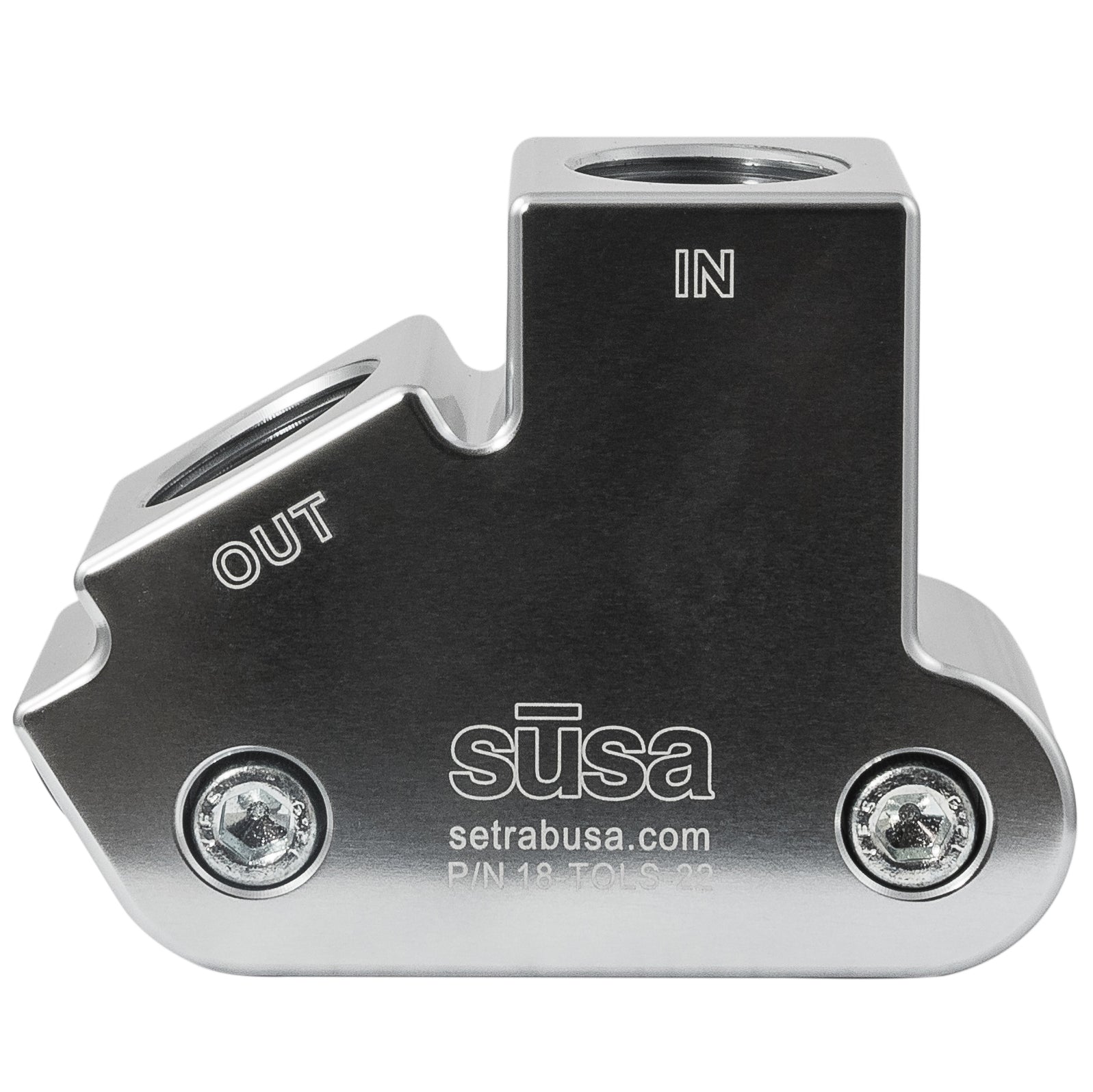 sūsa Oil Cooler Adapter for LS motors
With the potential for fantastic performance to be dropped into virtually any project, its easy to see why few crate motors have inspired and empowered the builder community like the prolific LS family of modern American V-8 motors from GM.
The sūsa LS Oil Cooler Adapter is a natural match for LS-based projects that deserve a cooling solution commensurate with the investment of time and effort they took to build.
Machined from billet aluminum and anodized in a sleek titanium finish, the sūsa LS Oil Cooler Adapter is a reliable, high-performing solution to install a cooler on LS-powered platforms. Full flow is directed out to external oil cooler and back full-time.
Includes sūsa ProLine M22 ports for easy installation of adapter fittings or sūsa ProLine direct-port hose ends for plumbing an oil cooler and dual 1/8" NPT plugs for gauges and turbo/supercharger oil supply (plumbing diagram included in instructions). Oil passageways are machined for high flow characteristics.
Routes oil to external oil cooler full-time
Setrab ProLine M22 ports for plumbing versatility with ProLine fitting system
Lightweight billet aluminum construction with durable anodized finish
O-rings included
Built to perform from street to track, the sūsa LS Oil Cooler Adapter provides easy access for performance plumbing needs. Designed for performance, reliability, and integration with sūsa ProLine adapter fitting system.
Specifications
Description
Part Number
Fitting ports
Add'l ports
ProLine M22x1.5
(2x) 1/8" NPT
18-TOLS-22